OUR PARTNERS
Here are a few of the partners that work with Square 1. Together we bring professionalism, experience and dedication to every project that we do.
EPOX-Z
EPOX-Z Corporation is a manufacturer of epoxy-based coatings that are used for surface protection in a range of markets including roof restoration, marine, power generation, gas transmission, and wastewater treatment facilities. Since its commencement, EPOX-Z has created a niche in the protective coatings market by developing unique and technologically superior products. Driven by the need to protect industrial and commercial structures as well as the environment, the Company has developed unique solventless coating solutions that offer superior performance without any environmental hazards. EPOX-Z's 100 percent solids, solvent-free coatings have exceptional surface tolerance and provide a high level of resistance to chemicals and moisture.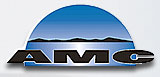 Atlantic Marine Construction Company, Inc.
Atlantic Marine Construction Company, Inc. (AMC) is a multi-state licensed, Class A, General Contractor. We are a certified SBA 8(a) contractor, as recognized by the SBA, and a registered Woman Owned Business (WBE). The company was founded in 1985, and incorporated as Atlantic Marine Construction in 1992. As a family owned and operated business they constantly strive to provide quality services with a tireless commitment to our customers. The founding family members are the active managers of the corporation's day to day operations.

Hamner Development Company
HAMNER DEVELOPMENT COMPANY (HDC) is a full service commercial real estate development and brokerage firm headquartered in Hampton Roads, Virginia. Located in Oyster Point of Newport News, HDC offers a full range of commercial real estate services, including office and industrial leasing, sales, development and property management. A commitment to exceptionally high standards of quality and integrity is at the heart of HDC's operating philosophy and is the primary reason for each of its development's market acceptance and enduring value.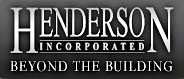 Henderson, Incorporated
Henderson, Inc. is a Williamsburg-based, Class A bonded contractor with broad experience serving both public- and private-sector clients. The Henderson team follows the highest ethical standards of fairness, honesty, and accountability. Strong, positive, lasting relationships — with employees, clients, vendors, and partners — are the foundation of our business success. At Henderson, leadership is about listening to client goals and concerns, and then meeting and surpassing expectations on every phase of a project.
Noah Enterprises, Inc.
Noah Enterprises, Inc. is a Class A General Contractor licensed and incorporated in the Commonwealth of Virginia. Founded by Carol R. Curtis in April 2004, Noah is an 8(a) certified woman-owned general contracting corporation located in a HUB zone in the heart of Hampton Roads – Virginia Beach. Noah is proud to provide general contracting and design/build services to owners and developers in Southeast Virginia. With team experience of over 200 years, Noah Enterprises offers the highest in quality service, precision, industry knowledge and project management expertise.


Ritchie - Curbow Construction Company, Inc.
Since 1973, Ritchie-Curbow Construction Company, Inc. has successfully built for national, regional, and local clients, with the highest quality construction and unequaled service. It is their commitment to these principles that has helped them become one of eastern Virginia's leading general contractors.
In the construction industry, a common indicator of performance is the level of repeat business. That's why Ritchie-Curbow is proud of its continued ability to satisfy clients who rely on us time and again to meet their budgets and time frames.